Childrens Ministries
Sunday school
Sunday School classes for students in Pre-K to high school are available. From September to June, Sunday school classes start at 9 AM and end at 9:50. There is a continental breakfast available at no costs starting at 8:30. During the summer, Sunday School does continue, but rather in a group setting with one teacher, as we know families go away on vacation.

Classes:
Kindergarten - 7th Grade - Kelly O and Sue H
8th Grade - 12th Grade - Don A
Summer Class - TBA


It is our desire that the children and young people of our church will grow in the grace and knowledge of our Lord Jesus Christ as they study the Bible and share in activities together. The first Sunday of every month all of the students gather together in one classroom and create greeting cards correlating with the season or coming up holiday, to send to our shut ins and members of the church who are unable to make it to church.



Youth Group
Laura has recently taken charge of our Youth Group, which gathers on Sunday nights at 6:30pm. The youth of the church, and their friends, meet for bible studies as well as enjoy various activities from pizza and a movie, to going bowling.




Activities and Fundraisers
Various things happen with our youth throughout the year. From plays to events, the children here love gathering together to have fun.

See our Newsletter and/or Calendar for upcoming events and details.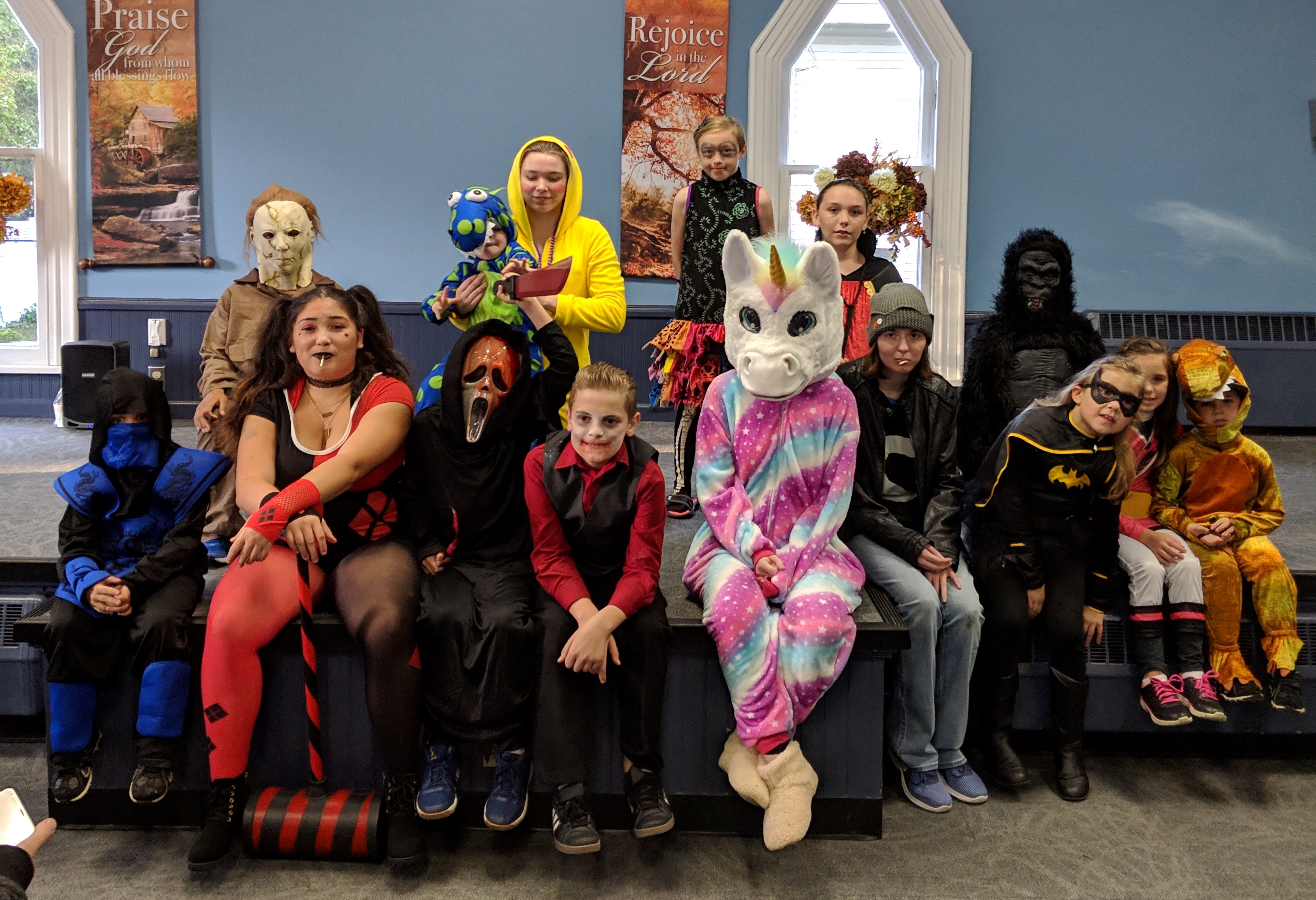 Youth of the church and from the community during the Harvest Festival 2018.